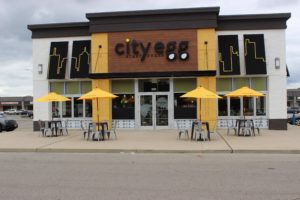 open
city egg
1478 Bethel Rd, Columbus, OH 43220
614.369.1101
Open 6:30am - 3:00pm everyday!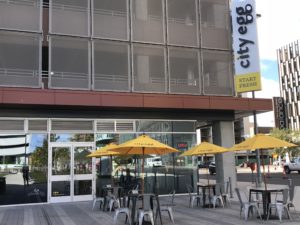 open
city egg
202 N. Summit St., Suite 101, Toledo, OH 43604
419.214.0174
Open 6:30am - 3:00pm everyday!
2 locations Already Open!
Interested in having your very own City Egg? Learn how below!
Want to be the newest member of the City Egg team?
Are you dedicated to delivering a cool customer experience, fabulous food and have a desire to work alongside leaders who promote an exciting and engaging company culture? Is an enjoyable work-life balance as important to you, as it is to us?
If so, you've come to the right place! Below are the two easy ways to apply to join the City Egg team!
Ways to Apply
1)
Our preferred method! Print out the following PDF, fill it out, bring it to your local Scramblers and meet with the store manager.
2)
Fill out our online application below, and the manager of your preferred location will reach out to you to schedule an interview.
Interested in purchasing a City Egg gift card? You've come to the right place! Simply click the button below to be directed to our gift card ordering page!
share with the egg
We want to learn from your dining experiences! We value your candid feedback and appreciate your time to share your Scramblers experience with our team.
email us
What do you want to email us about?